2022 BSA Conference - The Beat Studies Association
The  Beat Studies Association's Jack Kerouac Centenary Conference was held on November 3-4, 2022 at Harper College in Palatine, IL, and was a smashing success. Thanks so much to our conference coordinator, Kurt Hemmer, and to Harper College for hosting this event.
FRONT ROW: Ann Charters
SECOND ROW: Regina Weinreich, Ronna Johnson, Jim Sampas
THIRD ROW: Brett Sigurdsson, Hilary Holladay, Dennis McNally, Annie de Saussure, Deborah Geis, Kurt Hemmer, Riva Sharples, Tim Hunt, Sara Villa, Jean-Christophe Cloutier, Henrikus Joko Yulianto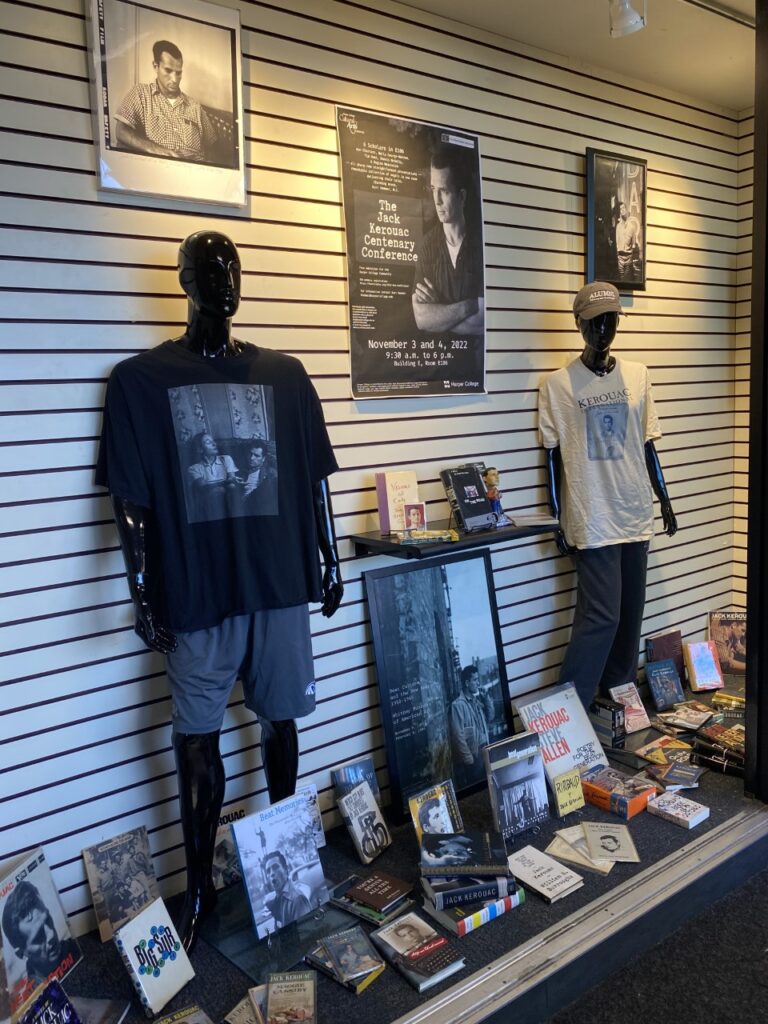 Kerouac Books and Assorted Memorabilia on display at Harper College in connection to the 2022 BSA Kerouac Centenary Conference. On loan from the collection of Kurt Hemmer.

Conference Coordinator:
Kurt Hemmer, Harper College
Beat Studies Association Board
President — Matt Theado, Kobe City University of Foreign Studies
Vice President — Hassan Melehy, University of North Carolina at Chapel Hill
Treasurer — Steven Belletto, Lafayette College
Secretary – Kurt Hemmer, Harper College
At-large Board Member — Mary Paniccia Carden, Edinboro University of Pennsylvania
At-large Board Member — Deborah Geis, DePauw University
Communications Manager — John Whalen-Bridge, National University of Singapore
2022 Beat Studies Association Conference Sponsored by: